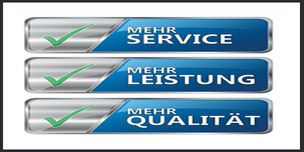 Dampness by condensation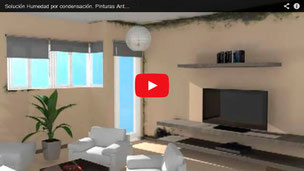 ·        Are you tired of painting the same walls covered in damp patches every year and seeing how those black stains come back again and again?

·       Tired of buying different types of paints that do not solve your problem?

Tired of trying different systems to remove dampness by condensation, as can be dehumidifiers or balls anti-dampness, and they just not solve your problems?

·      In winter, damp patches appear on the corners and ceilings of many houses, behind headboards, bedside tables or even behind wardrobes. These patches become increasingly bigger, gradually covering the walls and even pervading clothes and giving off unpleasant smells.

·  The damp caused by condensation appearing on the walls of your house must be taken very seriously. Therefore, the best thing you can do is to contact a company specialized in solving this problem.

·   Our paints have been designed and developed for this purpose. They are an easy, quick, simple and economical solution for damp problems by condensation.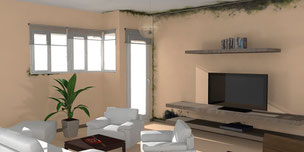 What is TEMPORTEC - ANTICONDENSATION?

TEMPORTEC ANTI-CONDENSATION is an exclusive product in the market, based on state-of-the-art hot walls technology. Thanks to its microspheres, it creates an insulating film between the inside and the outside of your house, preventing the appearance of cold areas. For this reason, its use is highly recommended to combat the dampness caused by condensation of your walls.

Used in houses, buildings, hospitals and schools to improve and repair the insulation due to a poor structure. Thus, it solves damp problems caused by condensation on walls. Once you have used our anti-condensation paints, you will notice an incredible change: thermal bridge disappears and, consequently, you won't worry about cold walls any more, where condensation is produced. Thanks to this product, surfaces will be free of fungus, mould and damp patches.
What are its properties?
Quality and properties you can trust

It can be used both for interiors and exteriors.

Removes damp caused by condensation on walls.

Thermally insulates the outer housing.



Contributes to prevent corrosion.

Great thermal and insulating capacity


Damp patch paint adapted to any type of wall.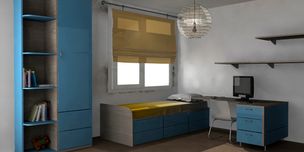 What is TEMPORTEC AIRTEC?

TEMPORTEC AIRTEC is a mechanical forced ventilation system. AIRTEC sucks fresh air from the outside, strains it and blows it forced into the housing, generating a weak overpressure. The damp and polluted air of the house is mechanically driven out by the gratings of air extraction.

·  The device has a last generation microprocessor that is able to adapt the functioning for an optimum comfort. It maintains a proper level of humidity and temperature to prevent condensation in the housing. 
By generating an overpressure in the housing, the air is spread within the interior, what allows AIRTEC to air out and clean up the 100% of the air inside the housing.

·   The device is easily and quickly installed, no work need. Once installed, you do not have to worry about anything, because its operation is fully automatic.

AIRTEC will provide you an oxygenation and an atmosphere of well-being that maybe not remind.
What are its properties?

Protection against the dampness by condensation.
Prevents the appearance of mildew.




You save on energy costs.


Maximum flow of 218 m3/h.

·      Establishment to air out up to 174 m2.