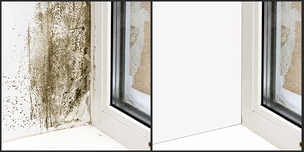 Explanatory Video

This video helps you to identify those damp patches by condensation in your house for which our product is suitable.

It shows you the results you can obtain thanks to the state-of-the-art microspheres, which insulate the interior wall of your house from the outside, preventing damp by condensation from appearing again.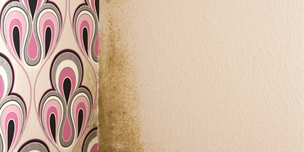 Instructions to use TEMPORTEC ANTICONDENSACIÓN
TEMPORTEC ANTI-CONDENSATION is a healthy, easy-to-apply product, safe for the whole family. Its manufacture has been tested in the strictest safety controls established by the EU.
Once you have applied it, you can say goodbye to mouldy walls. You will have a healthier atmosphere and a comfortable feeling you had probably forgotten.
Here you have the instructions to apply the anti-dump paints:
1°  The surface must be totally free of dust, greases, fungus or any other waste materials.
2° Make the content homogeneous, stirring it firmly.
3°  They can be applied using a paint brush or a paint roller.
4°  Once the surface is dry, it can be washed and repainted.
Performance
■ TEMPORTEC ANTI-CONDENSATION is hermetically packed, according to the EU provisions for packing and storage.

■   The minimum performance is 250 g/m2 per coat. Apply 2 to 3 coats.
■   Dry to touch in 1 hour and completely dry in 12 hours.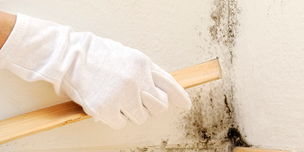 Instalación TEMPORTEC AIRTEC
Our company has been for many years in the market and is specialized in treatments for dampness by condensation.
We currently have in our staff technical experts in this area, in continues training and applying the most innovative diagnostic techniques on the market.
In addition, after buying AIRTEC an engineer will go to your house to determine the best location of the machine and of the ventilation gratings.
After this visit, one of our applicators will make for installation and commissioning of the device Temportec AIRTEC.
After the installation we give you the guarantee of "2 years on parts and labor" and explain you the functioning of AIRTEC and their proper maintenance.
You will be able to see how in a few days you will begin to notice a cleaner, healthier environment.